NanoFlorida is an annual nanoscience technology symposium held at different Florida institutions of higher learning. Beginning in 2008 at the University of Central Florida, NanoFlorida 2023 is finally back for its "homecoming" at UCF. As a student-led conference NanoFlorida was designed to emphasize student leadership and development.
Topics at NanoFlorida 2023 include frontiers of nanoscience and nanotechnology with a special Nanochemistry, Nanomaterial, Nanophotonics and Nano-optic, Nanobiotechnology, Agricultural and Environmental Nanotechnology, Nanoelectronics, Nanomanufacturing and Nanomechanics, Nanophysics, Theoretical and Computational Nanotechnology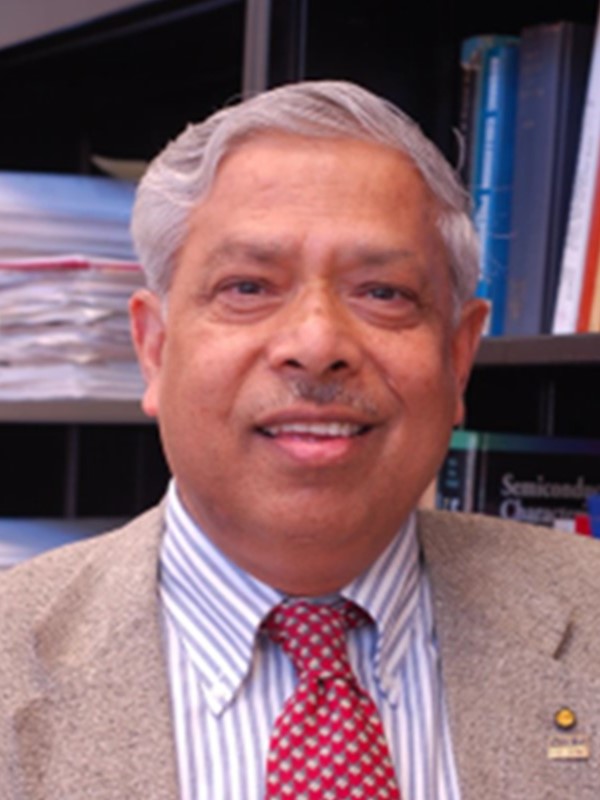 KEYNOTE SPEAKER
Jay Narayan, Ph.D.
North Carolina State University
New Frontier in NV Diamond and Superconducting Qubits for Novel Quantum Devices
Learn More
NanoFlorida 2023 Objectives
Create a forum for researchers in the State of Florida and beyond for scientific exchange.
To help identify emerging challenges at the frontiers of nanoscience and technology.
Promote closer research ties and networking opportunities within the Florida nanoscience community.
Foster and encourage collaborative research efforts between academicians from different Florida universities and institutes and beyond.
Forge strong industry-academia partnerships in the field of nanoscience technology to promote market driven research and innovation in Florida and beyond.
Encourage and showcase the contributions of young graduate, undergraduate students and postdocs by creating a student-friendly event where they can present their research among their peers thereby ensuring a new generation of nanoscientists.