Introduction
The natural applicability of micro and nano-scale technologies in life sciences, agriculture and associated areas opens new avenues for powerful interdisciplinary collaboration between scientists, engineers and medical professionals. The goal of our research group is the development of new micro/nanofabrication technologies, associated packaging technologies and some systems technologies to address applications that advance the state of the art in human health. We develop both traditional (silicon and glass based) and non-traditional (Polymers, Metal, Paper, Biomaterials etc.) micro/nanofabrication methodologies and focus on the applications of these technologies in cell-based assays outside the body, diagnostic & therapeutic systems in plants and biology and other novel applications. Our focus will be on the non-traditional and bio-friendly fabrication methodologies but based on a particular project we will choose the best technique that addresses a particular application.
We collaborate with scientists and engineers in the areas of biotechnology, toxicology, pharmacology, microfluidics, genomics, proteomics, diagnostics, therapeutics, plant sciences and medical devices that can advance the goals of the group and guide the applications of the platform technologies that our group develops.
See more details of a brief group introduction by Prof. Rajaraman in the CECS virtual seminar in Feb 2023: https://www.youtube.com/watch?v=9RjHKES6V9g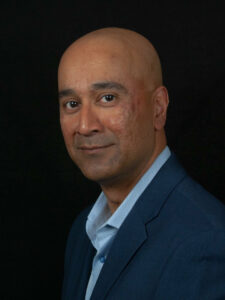 Dr. Swaminathan Rajaraman
Associate Professor & Principal Investigator
Primary Affiliations
NSTC, Department of Materials Science & Engineering
Secondary Affiliations
Department of Electrical & Computer Engineering, Burnett School of Biomedical Sciences
Major Research Areas
Engineering the "Organ on a Chip" Revolution
"Organs on a Chip" or Microphysiological Systems (MPS) have been identified as promising candidates for improved preclinical models of various organs and the interplay between these organs. Engineering interfaces to these MPS requires a multidisciplinary understanding encompassing micro/nanoengineering, electrical stimulation/recording (i.e., systems technologies), microfluidic flow, biocompatibility, materials science, optics etc. Our research group specializes in the development of such interfaces working closely with collaborators at UCF, Tulane University, University of Wisconsin (Madison), Johns Hopkins University, private companies and other entities.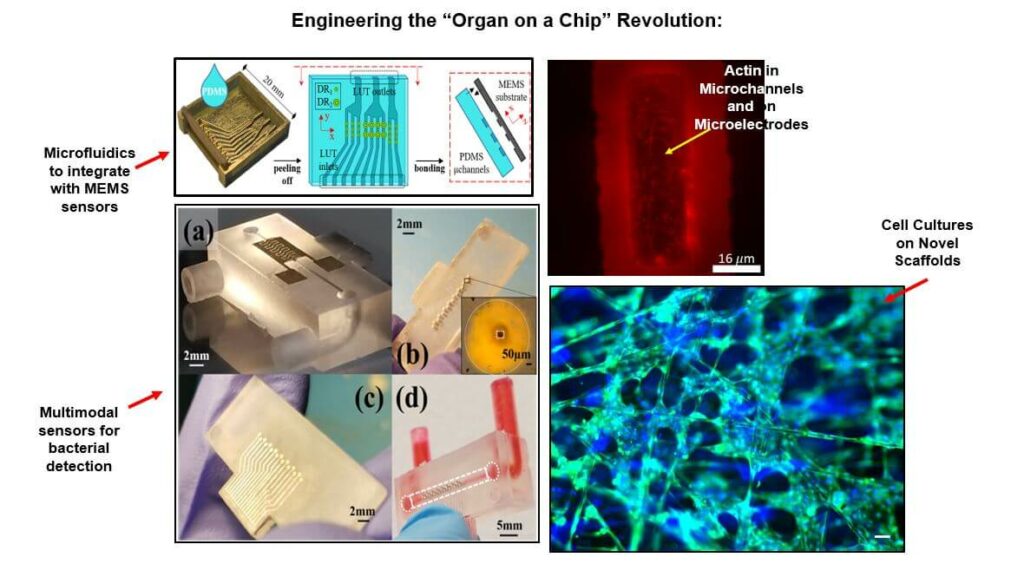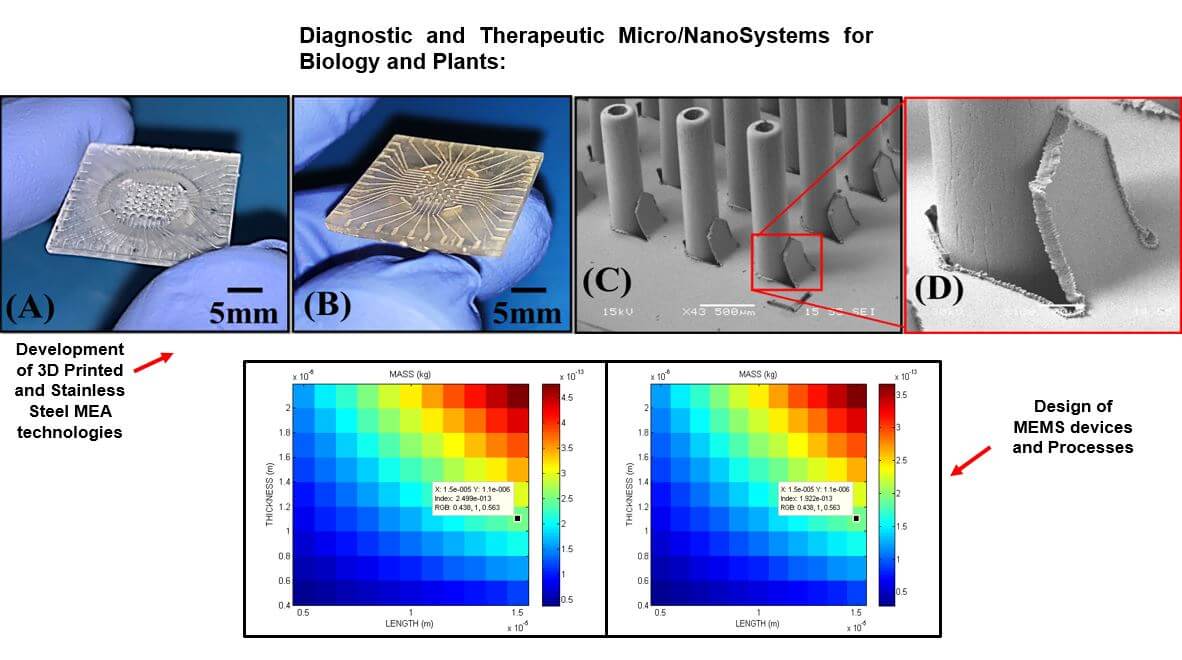 Diagnostic and Therapeutic Micro/NanoSystems for Biology and Plants:
Makerspace Micro/Nanofabrication and Hybrid Biosystems technologies are ideally suited for the next generation of diagnostic and therapeutic micro/nanosystems as these technologies can rapidly integrate processes for the creation of prototypes for several applications: for instance for the efficient delivery of agrochemicals, such as fertilizers and pesticides to plants, one of the key elements for improved food productivity and security; or monitoring dehydration in the human body or developing Point of Care (POC) diagnostic systems. In collaboration with other groups at UCF, UF, JHU, FAMU, Emory, private companies and other entities, our research group works on the development of novel diagnostic and therapeutic microsystems.
Micro/NanoEngineering in other Novel Applications:
The applications of micro/nanoengineering continue to grow slowly encroaching areas and fields one would not have dreamt of say even a decade ago. We are always interested in exploring the theoretical background behind many new Makerspace Micro/Nanofabrication technologies such as Digital Light Processing (DLP) 3D Printing or evaluating the best microfabrication technology or hybrid systems technology for a particular application. This research is performed in the group mostly in collaboration with UCF researchers, private companies and other entities.