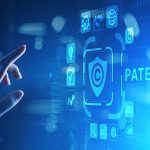 A new report ranked UCF No. 31 among public universities in the nation in 2021 and No. 60 worldwide for producing patents, placing the university ahead of Carnegie Mellon, Texas A&M University and Pennsylvania State University
The University of Central Florida has ranked in the top 100 public universities for producing patents for the ninth consecutive year, according to the latest report from the National Academy of Inventors.
The report ranked UCF No. 31 among public universities in the nation in 2021 and No. 60 worldwide.
The annual report is conducted by the National Academy of Inventors and the Intellectual Property Owners Association. It ranks institutions every year based on the number of patents received through the U.S. Patent and Trademark Office.
UCF secured 45 patents in 2021 and was ahead of Carnegie Mellon (38), Texas A&M University (40) and Pennsylvania State University (39). The three universities that earned the top spots were The University of California system (589), Massachusetts Institute of Technology (335) and The University of Texas (203).
"Patents are an important element in the transition of technological advancements into societal benefit," says Winston Schoenfeld, UCF's interim vice president for research. "UCF's consistent ranking among top patent producers speaks to the value of technologies our researchers continue to develop and demonstrates our ongoing commitment to ensuring these realize true impact through patenting and translation."
The patents were secured by UCF's Office of Technology Transfer, which brings discoveries to the marketplace through intellectual property protection, marketing and licensing processes and connects UCF researchers with companies and entrepreneurs to transform innovative ideas into successful products.
Svetlana Shtrom '08MBA, director of UCF's Technology Transfer Office, says patents reflect the depth of university's research and innovation.
"For an invention to be patentable, it must be novel, nonobvious and useful," Shtrom says. "UCF's patent ranking is a testament to our pioneering researchers and their tireless efforts to advance the frontiers of science, engineering and medicine."
Here are some of the UCF inventions that led to patents in 2021:
Heart Failure Readmission Evaluation and Prevention Systems and Methods
Lead researcher: Thomas Wan, professor and associate dean for research in the College of Health Professions and Sciences
This invention is a decision support tool for enhancing patient care and reducing hospital readmissions related to heart failure. The innovation enables hospitals to identify and analyze patient-centric human factors such as choice, rest, environment, nutrition, habits, activity and other human factors that affect a patient's health outcomes. Results generated by the tool enable medical practitioners and patients to develop and use interventions that mitigate the risks of readmission. UCF is seeking commercial partners to license the technology.
Autonomous Systems Human Controller Simulation
Lead researcher: Gregory Welch, Pegasus Professor and AdventHealth Endowed Chair in Healthcare Simulation in the UCF College of Nursing
This invention uses dynamic, realistic simulations to facilitate real human awareness and trust in an autonomous control system like a self-driving vehicle. Studies have shown that real humans have negative feelings, such as uncertainty, concern, stress or anxiety, toward automated systems. This invention provides a dynamic virtual human who continually shows awareness of a system's state, reacting to situational data in synchronization with the system. The invention can be used for medical, financial and other autonomous systems. UCF is seeking commercial partners to license this technology.
Synergistic Iron and Clay-Based Green Environmental Media for Nutrient Removal
Lead researcher: Ni-Bin Chang, professor in the College of Engineering and Computer Science
This invention is a green, cost-effective water filtration system. It removes excess nutrients including nitrogen and phosphorus from stormwater, wastewater, and agricultural discharge. Using a mix of clay, sand and iron particles, the invention's green environmental media efficiently removes nitrogen and phosphorus that can then be reused in crops, gardens and yards. This invention is licensed to a publicly traded, internationally recognized water management products and services company.
Multi-component In Vitro System to Deduce Cell Signaling Pathways by Electronic Stimulation Patterns
Lead researcher: James Hickman, founding director and professor in the UCF NanoScience Technology Center
This invention is a cell culture analog system that helps reduce dependency on animal testing while providing improved predictions of responses of humans or other organisms, such as plants, animals or insects. The system analyzes different cell types and records the cell responses before, during and after a stimulus. In example applications, the multi-component in vitro system can mimic or simulate the effects of living tissues and organs, such as cardiac pacemaking, muscle dynamics, and neuronal information processing. This patent is licensed to a UCF startup company, Hesperos, Inc., which is accelerating drug discovery using a human-on-a-chip platform.
Agrichemical Compositions and Methods of Making and Using Same
Lead researcher: Swadeshmukul Santra, professor in the NanoScience Technology Center, Department of Chemistry, Department of Materials Science and Engineering, and Burnett School of Biomedical Sciences
This invention, also known as T-SOL, simultaneously enhances plant growth, increases crop yields, and protects plants from bacterial and fungal diseases. Examples include citrus canker, citrus greening, scab and bacterial leaf spot. Usable in liquid or powder form, the new green technology is eco-friendly and safely eliminates as much as 99% of harmful microorganisms from a plant's surface. UCF is seeking commercial partners to license this technology.
Heterostructured Thin-film Catalysts Comprising Nanocavities
Lead Researcher: Yang Yang, associate professor in the Nanoscience Technology Center
This invention is a catalyst that enables better use of alternative fuel sources. The catalyst increases the energy harvesting capabilities of solar cells and can also function as a photocatalyst for water splitting — the chemical reaction used to derive hydrogen fuel from seawater. Developed using low-cost, nontoxic, and chemically stable titanium dioxide, the technology works without heavy doping, narrow band gap semiconductors, or costly and potentially environmentally toxic noble metals and co-catalysts. UCF is seeking commercial partners to license this technology.
Polymer Composite Having Dispersed Transition Metal Oxide Particles
Lead Researcher: Sudipta Seal, chair of and professor in the Department of Materials Science and Engineering
This invention enables manufacturers to produce polymer composites with more effective, higher-performing nanoparticles than other methods used today. Polymer composites are essential to energetic materials (propellants, explosives, fuels), optics and structural materials. Compared to other powder-based preparation methods, the UCF technology also improves worker safety by eliminating the need for powder handling. The invention is licensed to a UCF startup company, Helicon Chemical Company, which is developing a drop-in-ready, upgraded propellant binder that will improve the performance of missiles, rockets, aerospace propulsion systems and munitions for government and commercial customers. The company's proprietary technology allows for the rapid modernization of current armaments and future hypersonic weapons programs — aligning with one of the Department of Defense's top research and development priorities for 2022. The startup has been awarded multiple Small Business Innovation Research and Small Business Technology Transfer grants by U.S. defense agencies to conduct the feasibility and scaleup of the technology. Currently, the startup is in the process of raising series A funding.
Original story here